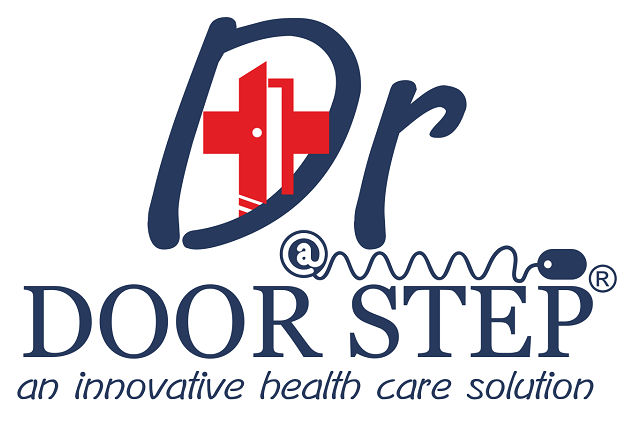 We grew up watching movies in which every rich house had a family doctor who would come running anytime he was called. Dr at Doorstep is that family doctor for you!
Brand Introduction
Dr at Doorstep is a unique healthcare start up that brings every healthcare service you need at your home. They use Healthcare Informatics as a tool to provide you with all their facilities at affordable prices. The extraordinary minds behind this innovation are Dr Sejal Shah and Dr Charu Amin. The all round medical facilities provided by the brand includes best doctors, nursing care and lab tests like blood, urine, stool, x-ray, ECG etc at your doorstep.They also provide 24*7 Ambulance services and pharmacy facilities to their customers.
The ask
Being an online service provider, the brand needed an Online Marketing Strategy to widen their reach and that is exactly what we achieved for them. Our immensely efficient Result Oriented Marketing Strategy helped the brand in gaining online presence. Our careful optimization made the process even more rewarding.
Videos
We designed creative Whiteboard videos for the brand describing their offerings and appealing to their Target Audience about their USP as an astoundingly innovative healthcare service provider. Every service has been mentioned separately along with the promotion of their mobile app. The helpline number has also been mentioned in the ad for customer convenience.
Social Media Creatives
Creatives for Social Media
Various creatives were designed for the Social Media accounts of the Brand on Facebook, Instagram, Linkedin, Youtube etc. They involved festive creatives, offers and informational posts for various occasions to attract new audience and remain in touch with the existing patients.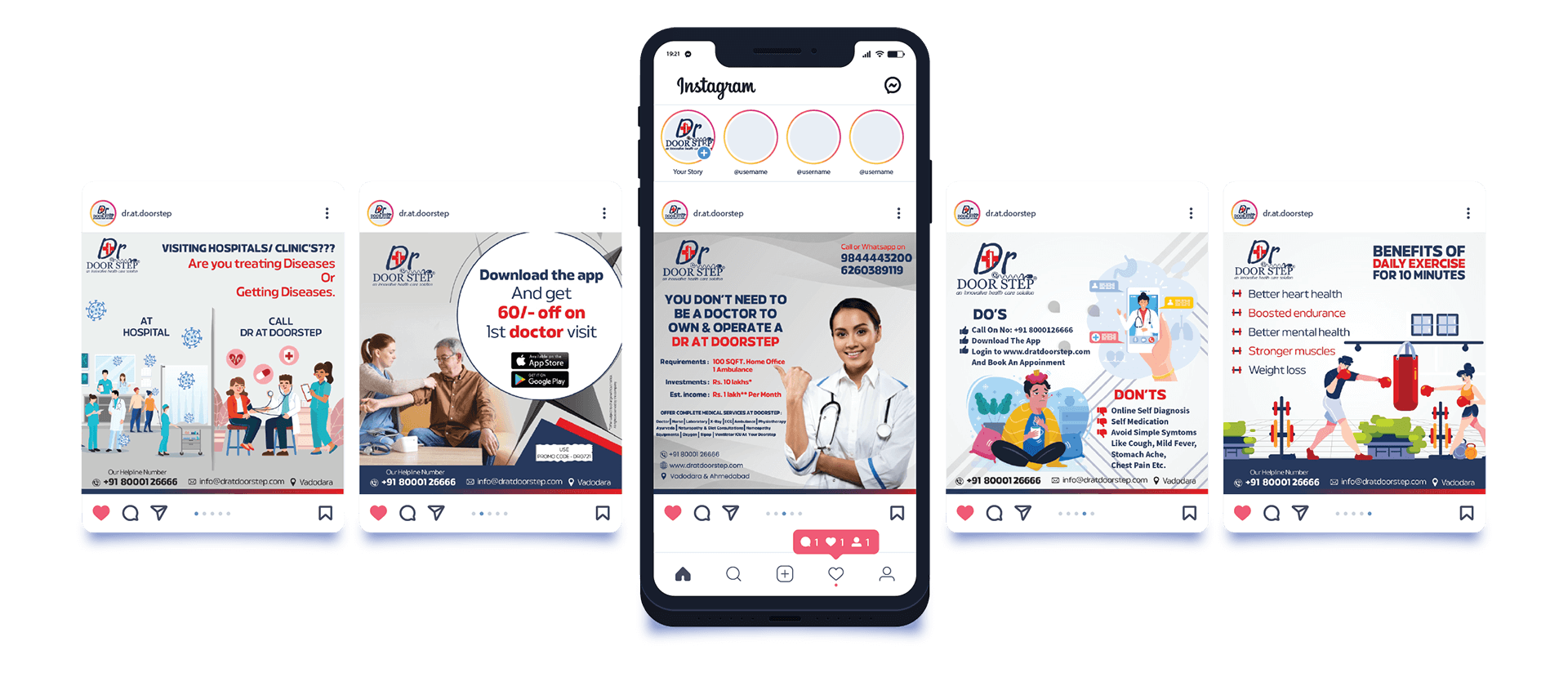 Ad Campaigns
Multiple ad campaigns were designed for the brand to reach new patients who are in need. The campaigns were run on all social media accounts of the brand and they were successful in gaining new reach and brand visibility with their appealing contentin the targeted demographic.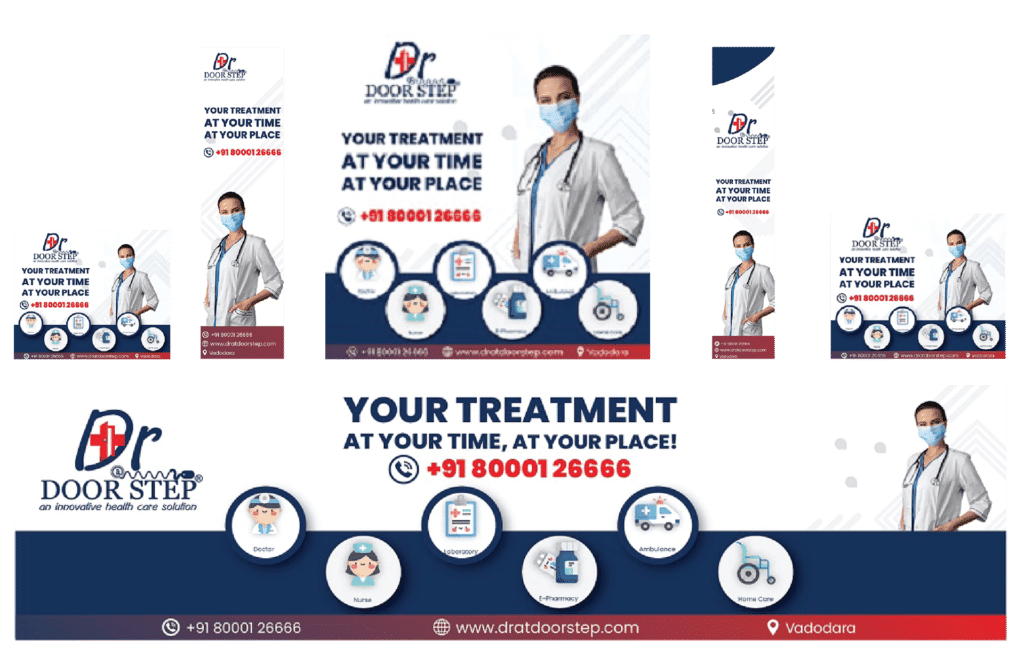 E-mail Marketing
A successful e-mail marketing technique was used for Customer Management of the brand. E-mails were sent out to potential customers and follow up emails were sent to existing customers to maintain customer loyalty.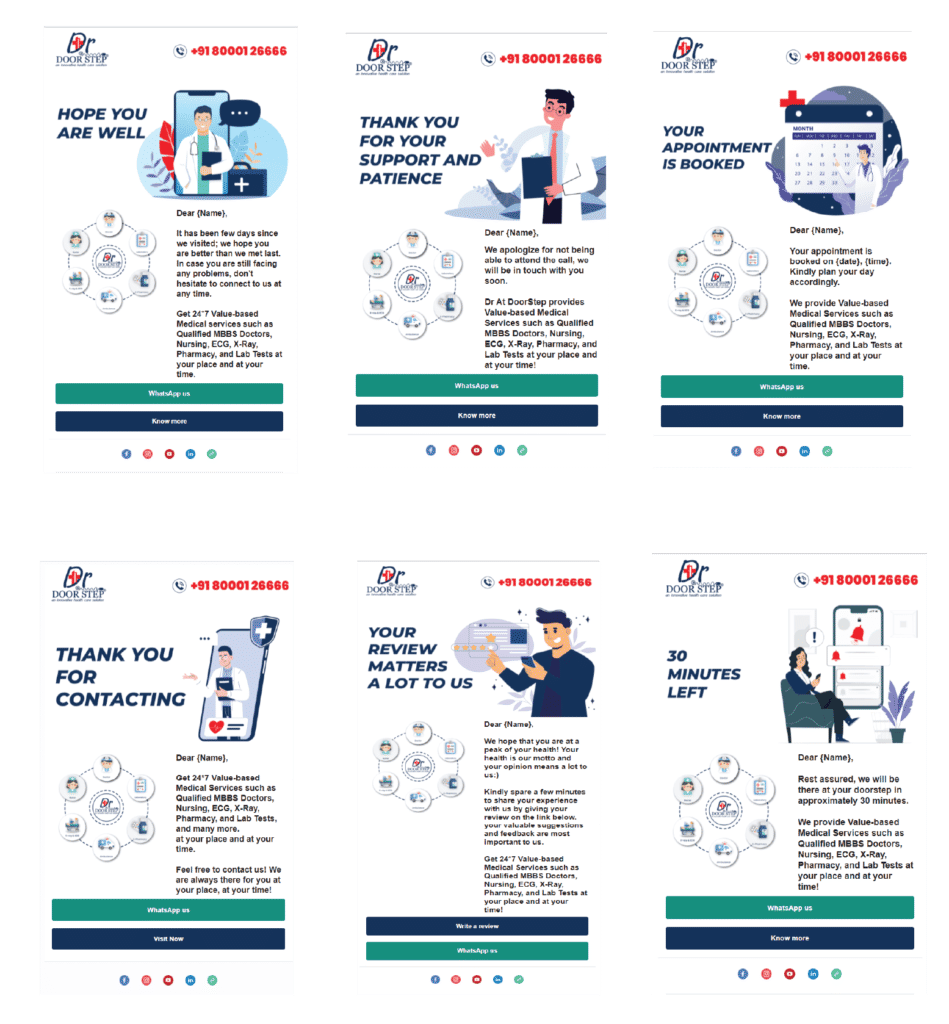 Omnichannel Marketing
Google ad Campaign
We designed ads for the Google search pages and various google websites to reach customers while they search for something that is close to the brand's offerings.
Interest basedbanner Marketing
In Interest based marketing, we targeted the customers who were already interested in the services offered by the brand. We repeatedly showed them the ads that we designed to reach them so that their interest could get converted into a purchase decision.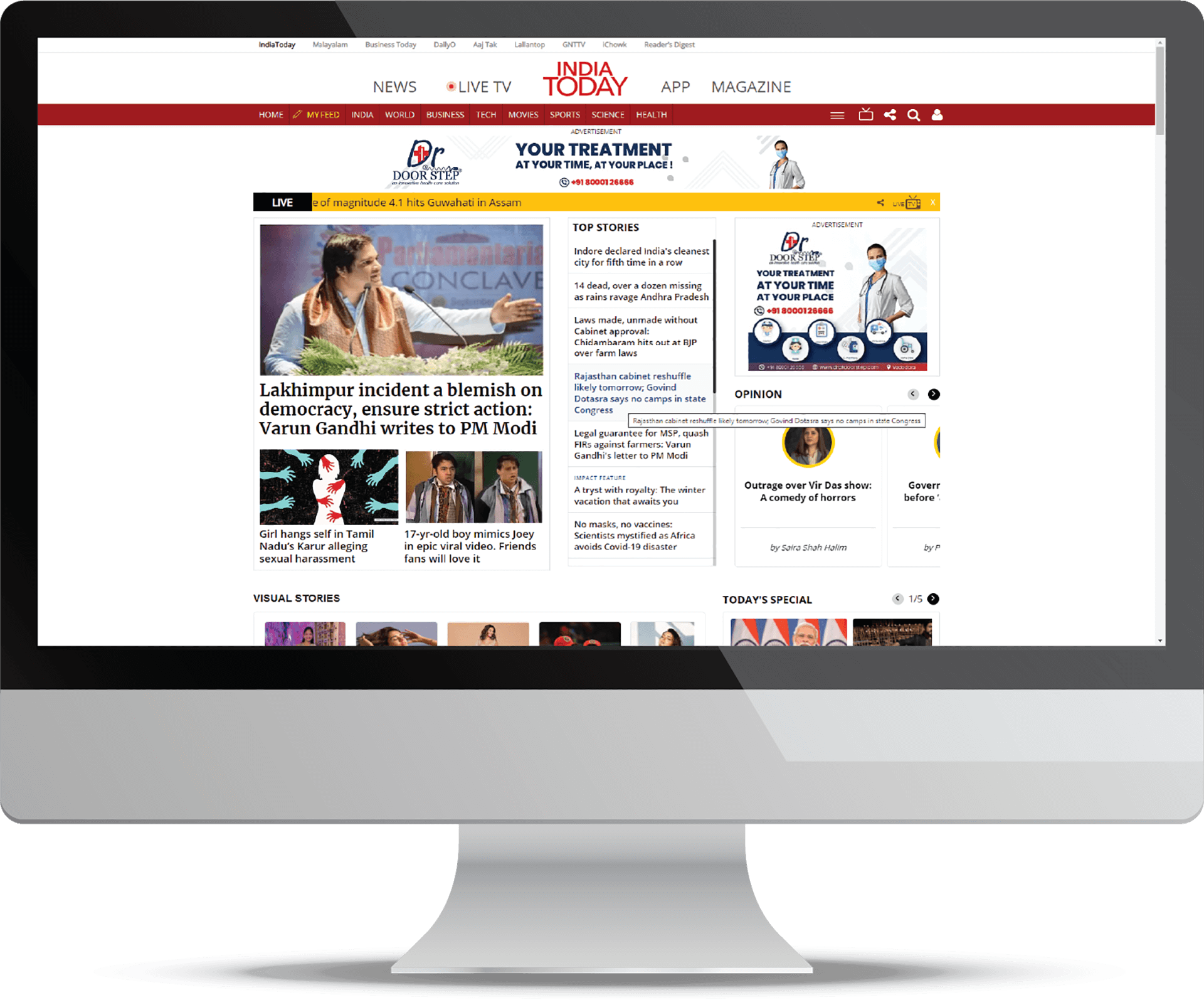 Google search campaigns
By using Keyword Marketing for the Google Search Campaigns of the brand, we helped it in appearing on top of the Google Search Results. We upgraded the brand to the top ranks in Baroda for its services in the search lists of various websites like Just Dial.

App download campaigns
We have successfully generated hundreds of leads and downloads by app download campaign for the brand, by using creative offers and discounts.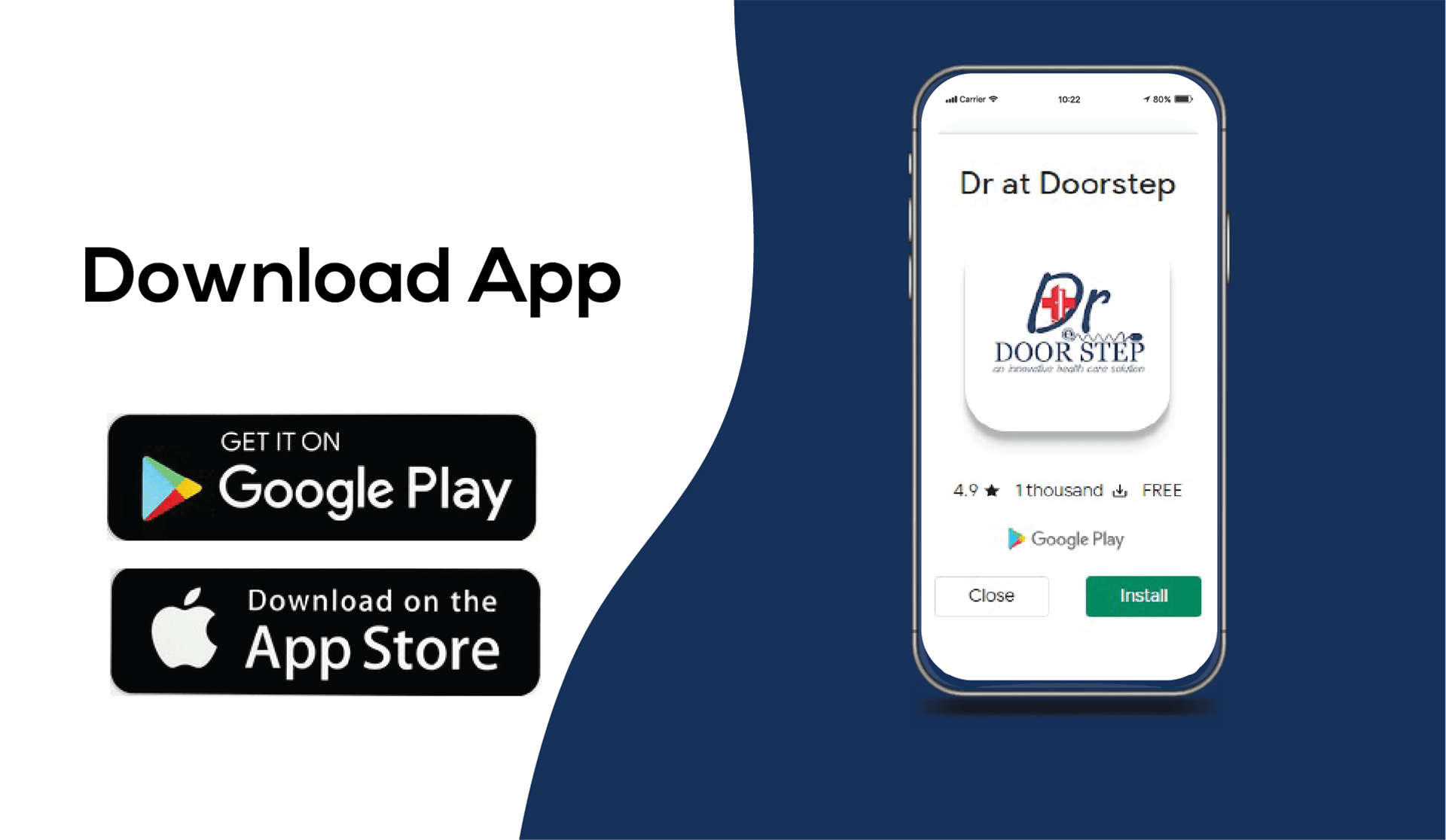 Social Media Campaigns
5 different Campaigns were designed for the brand and each of them was successful in increasing the reach of the brand at different point of time.
YouTube Video Ad Campaign
This campaign involved the creation of various creative videos for the Youtube account of the brand describing their offerings and USP.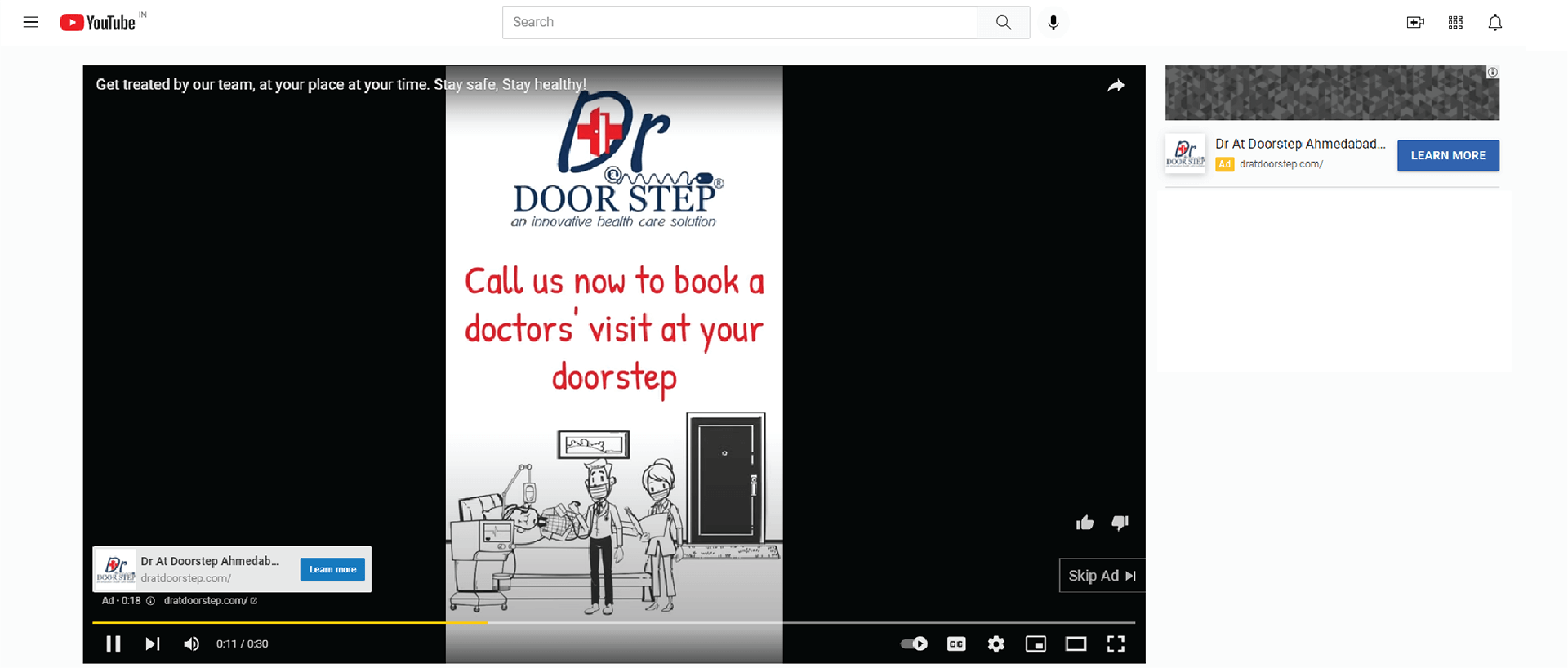 Social Media Optimization
Facebook
Our highly efficient social media campaigns increased the brand's followers to 1500+ with thousands of reach and brand visibility. It also helped in lead generation and creating awareness about the brand.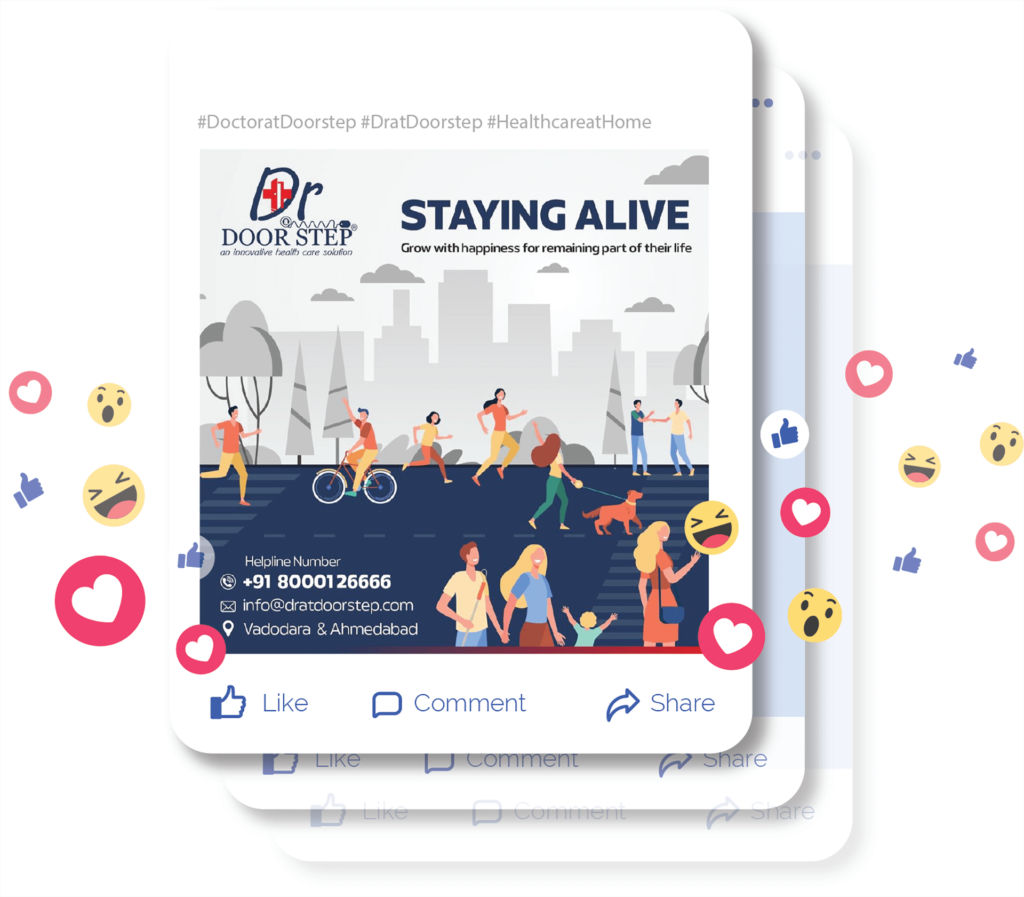 Instagram
We created engaging posts and festive creatives that built an interesting profile for the brand with 500+ followers with group sharing efforts.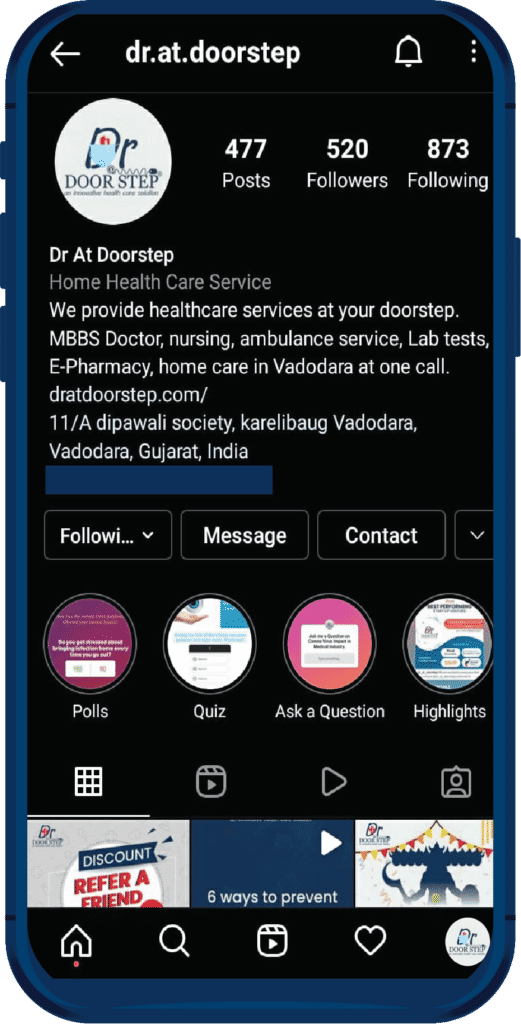 Linkedin
Constant content posted on Linkedin and relentless efforts to connect with the audience led to more than 2K connections earned. They not only helped in gaining numbers but also in reputation management. We have also done personal branding on Dr. Sejal and Dr.Charu's accounts to generate corporate leads.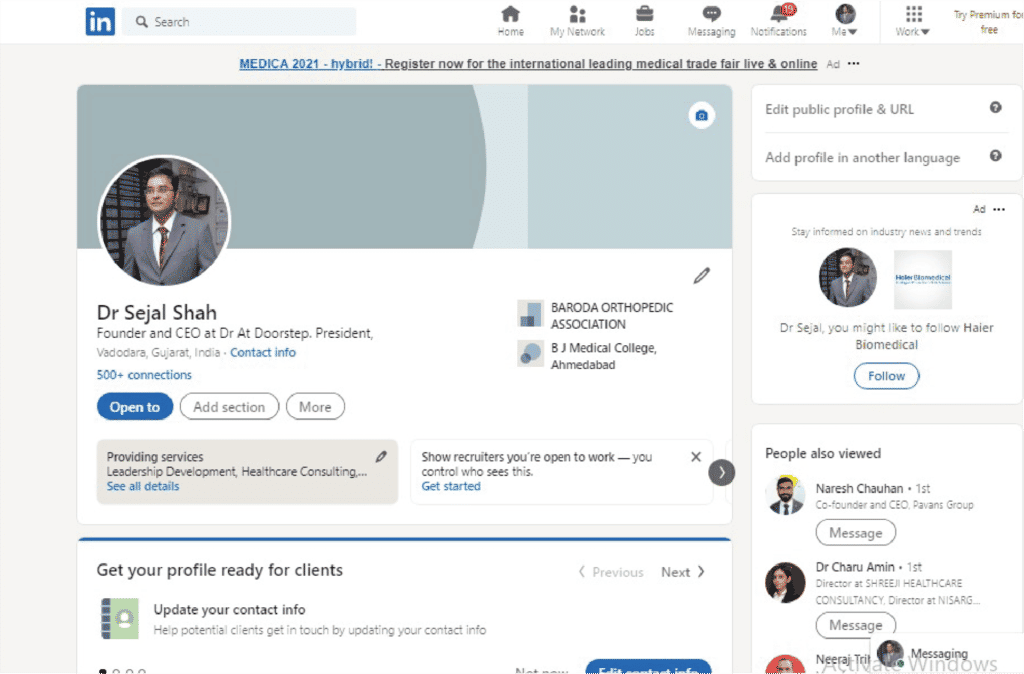 YouTube
Continuous activity on the Youtube channel, posting videos, pictures, and relevant content led to increase in positive customer engagement and impeccable Network Building.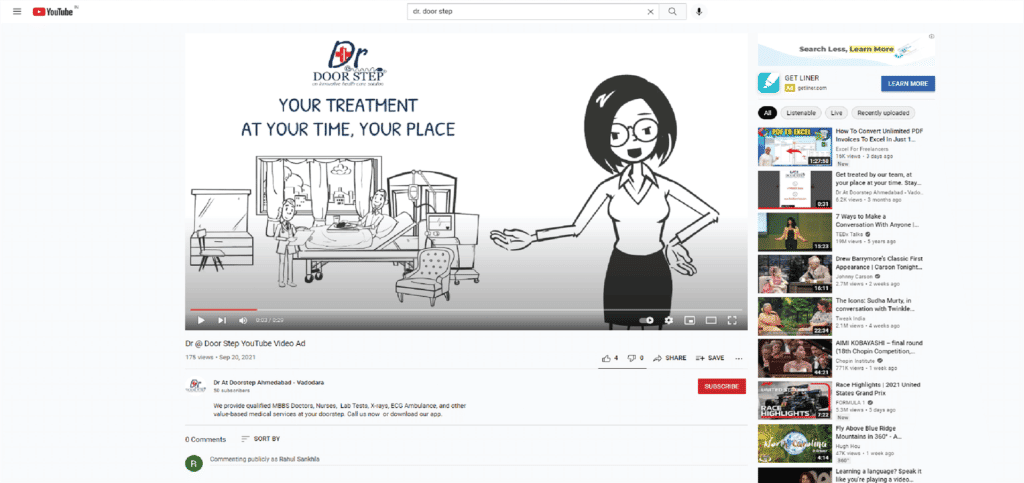 Email Automation Programme
We created various auto generated emails for the customers of the brand to make sure they get the personalized treatment that they deserve. They also included follow up emails that helped in lead generation for the brand.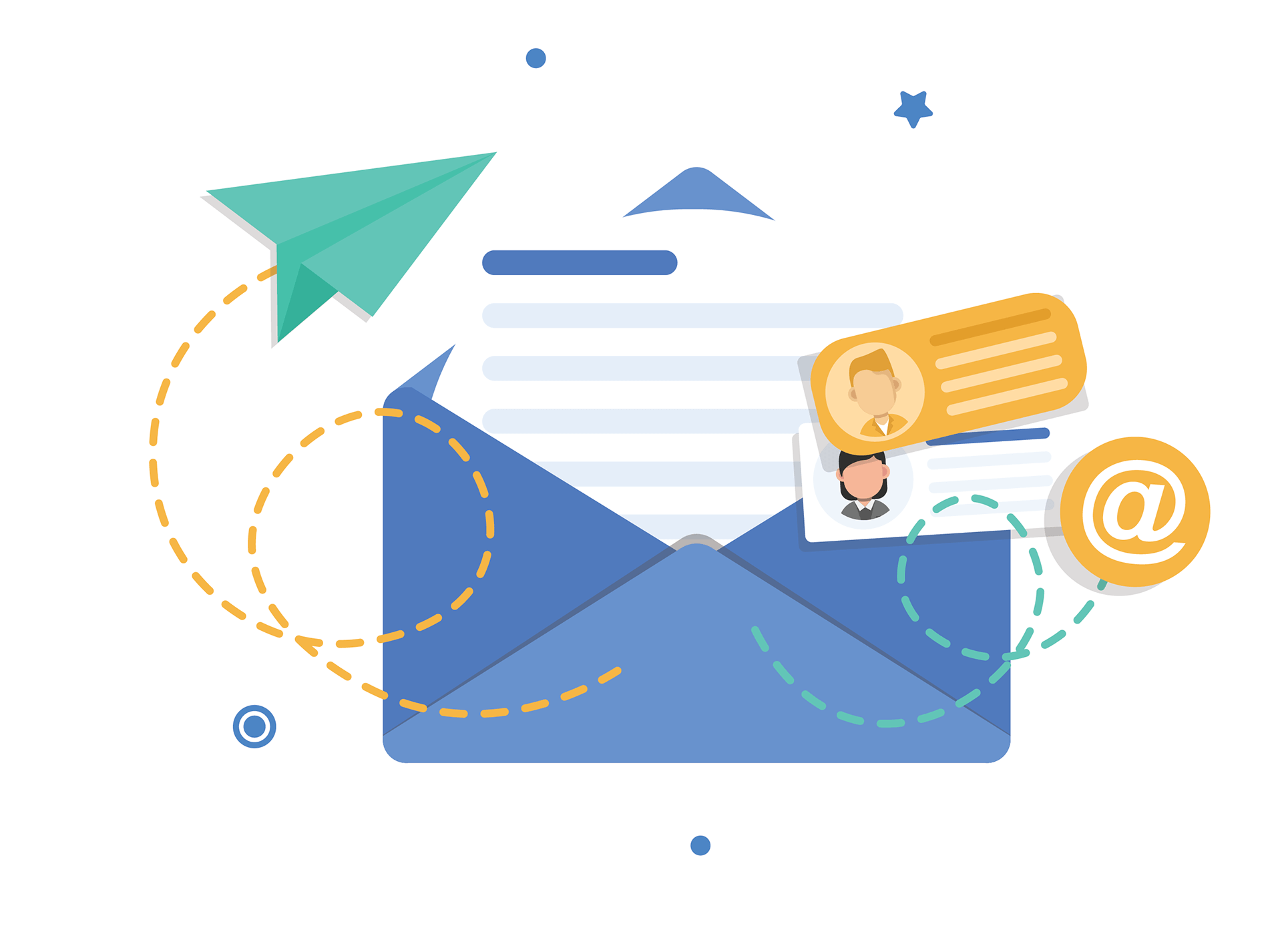 Strategic Whatsapp Campaign
In Strategic Whatsapp Campaign, we targeted the potential customers and designed messages that could lead to repeated usage of the brand's services and increase in clientele.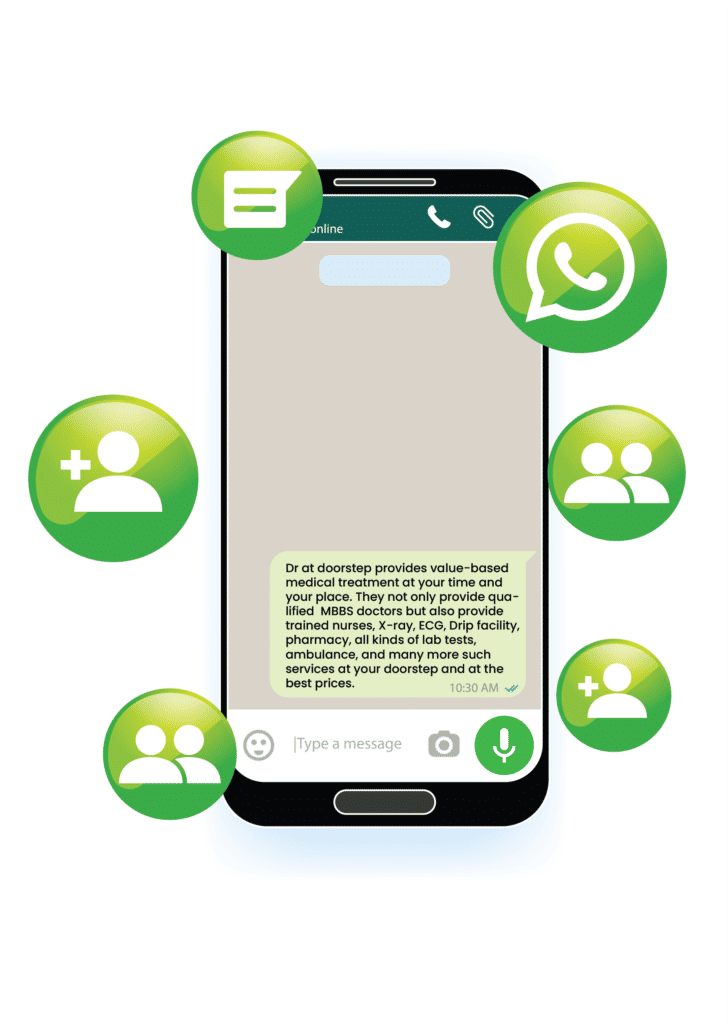 Bulk SMS Campaign
Bulk Smscampaign is the tried and tested way for efficient Customer Relationship Management and we used it for the brand with the same objective. They messages were designed to stay connected with the customers and maintain brand recall.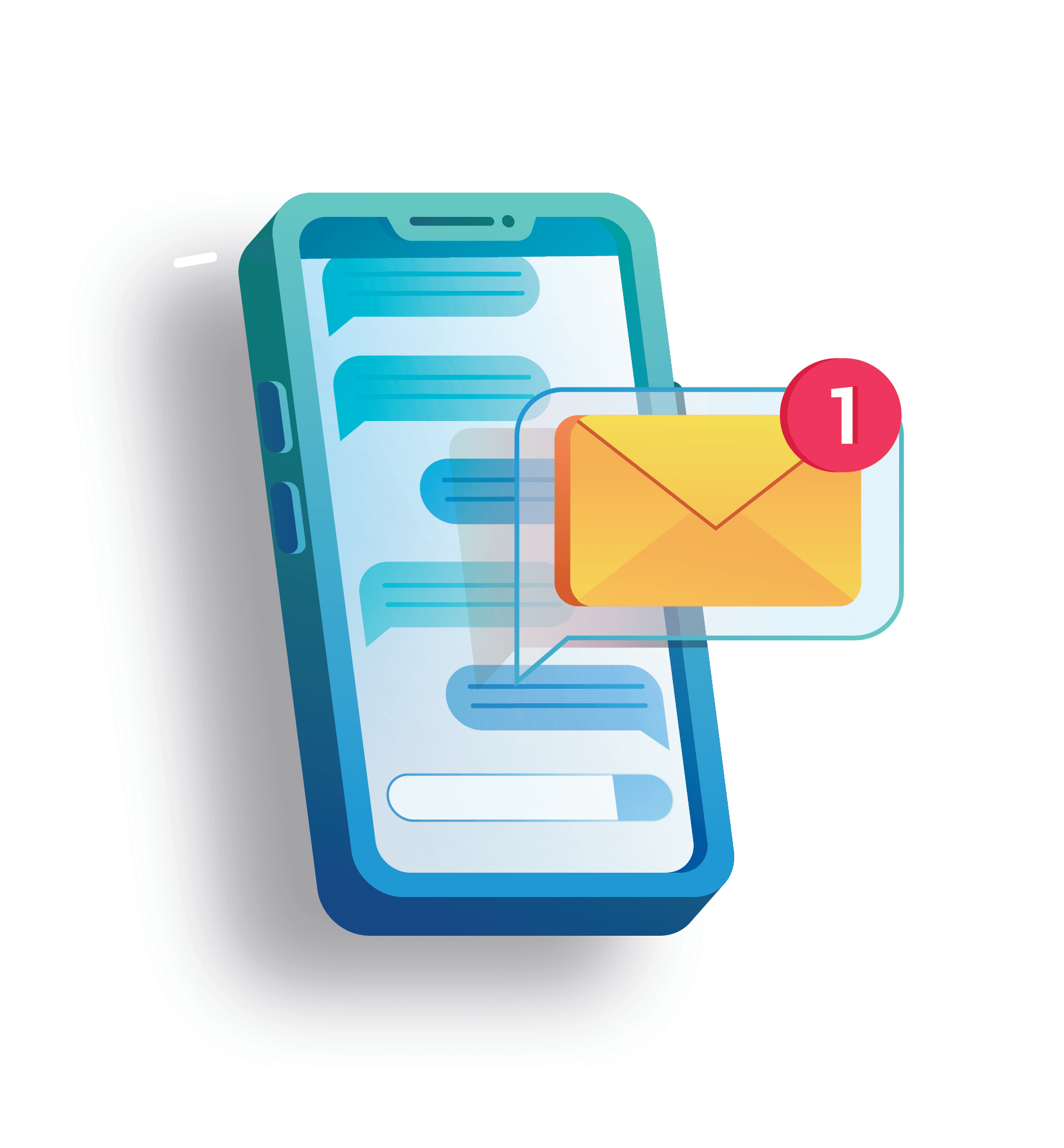 Website Optimization
Pop-up Form
We designed the pop-up form that opens as soon as a customer visits the website of the brand. The pop-up form has been designed to get the information of the visitor to help them with the services provided by the brand and create awareness regarding other offerings of the brand.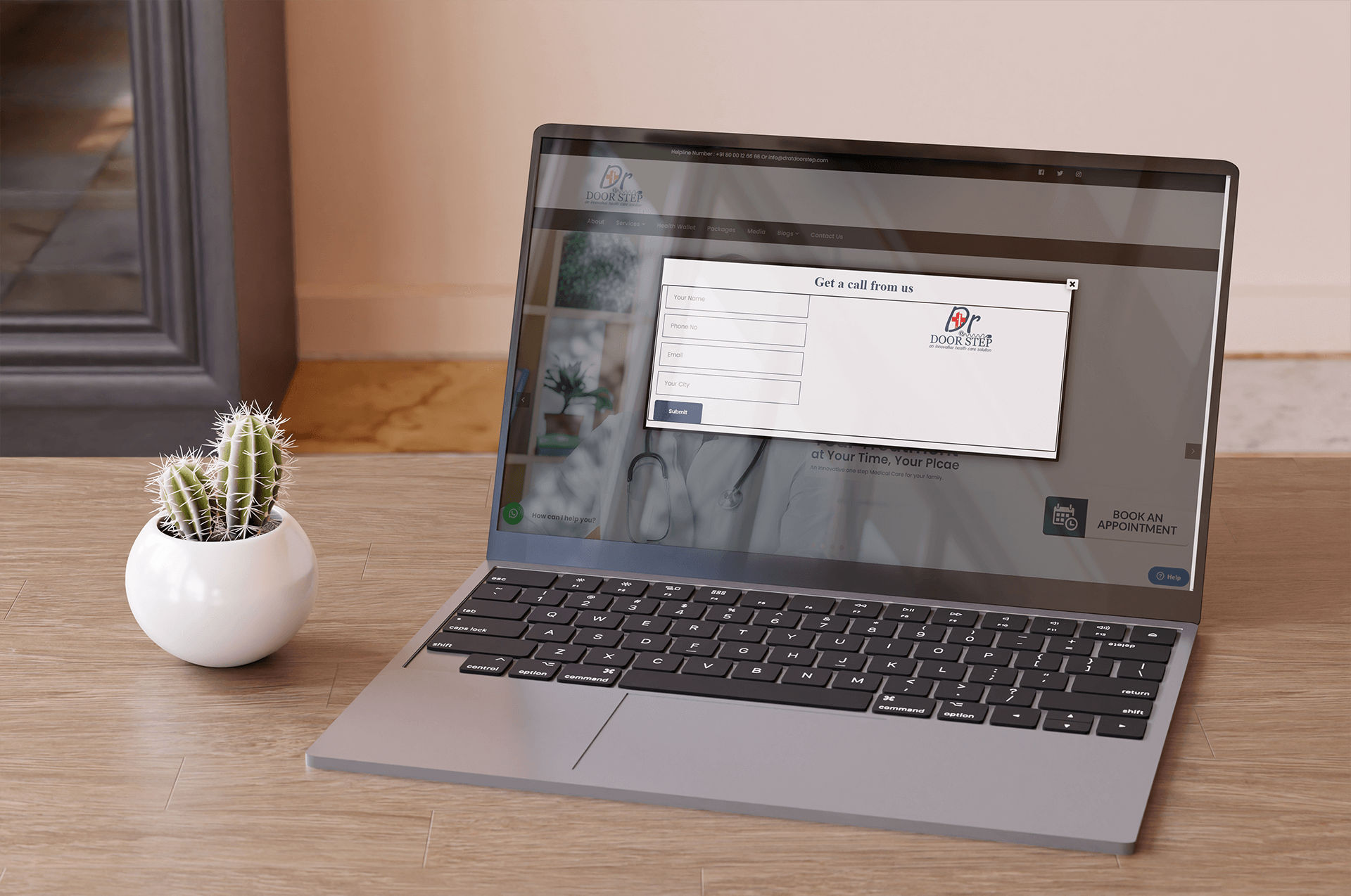 Call to action buttons
It is very important for an ad to convert a potential customer into a customer. Therefore, we designed Call to action buttons for the website so that it is convenient for the customer to contact the brand in order to avail the services.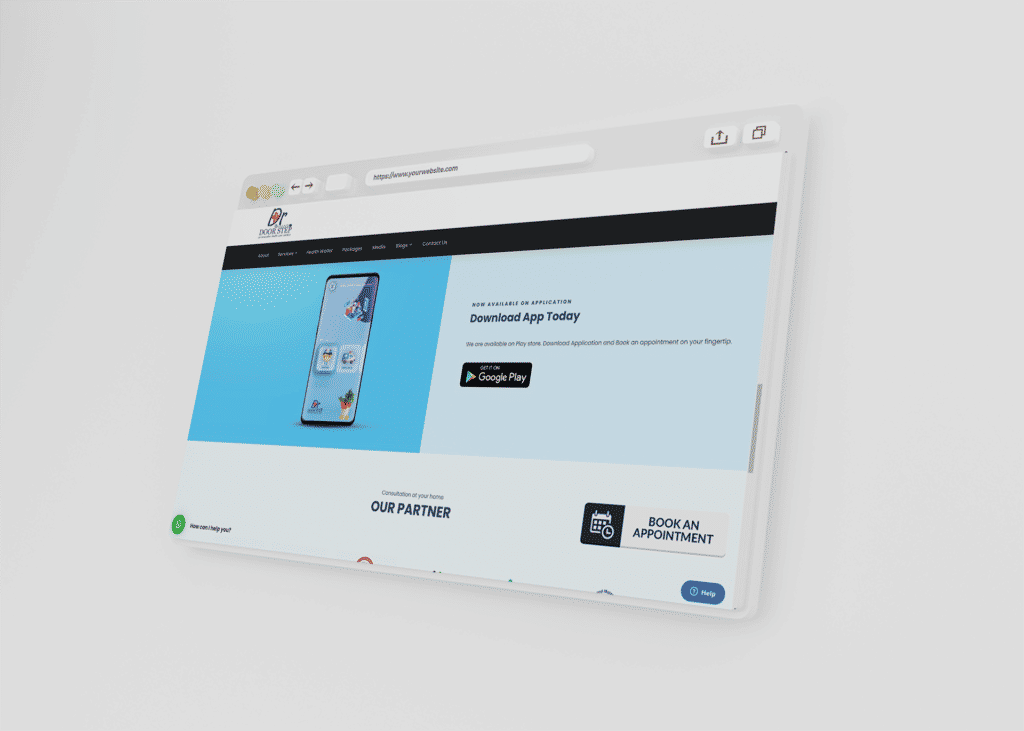 Landing page creation
This page is specially designed for effective optimization of the website. It notifies us about the visitors and collects their information, further leading to efficient targeting in the future.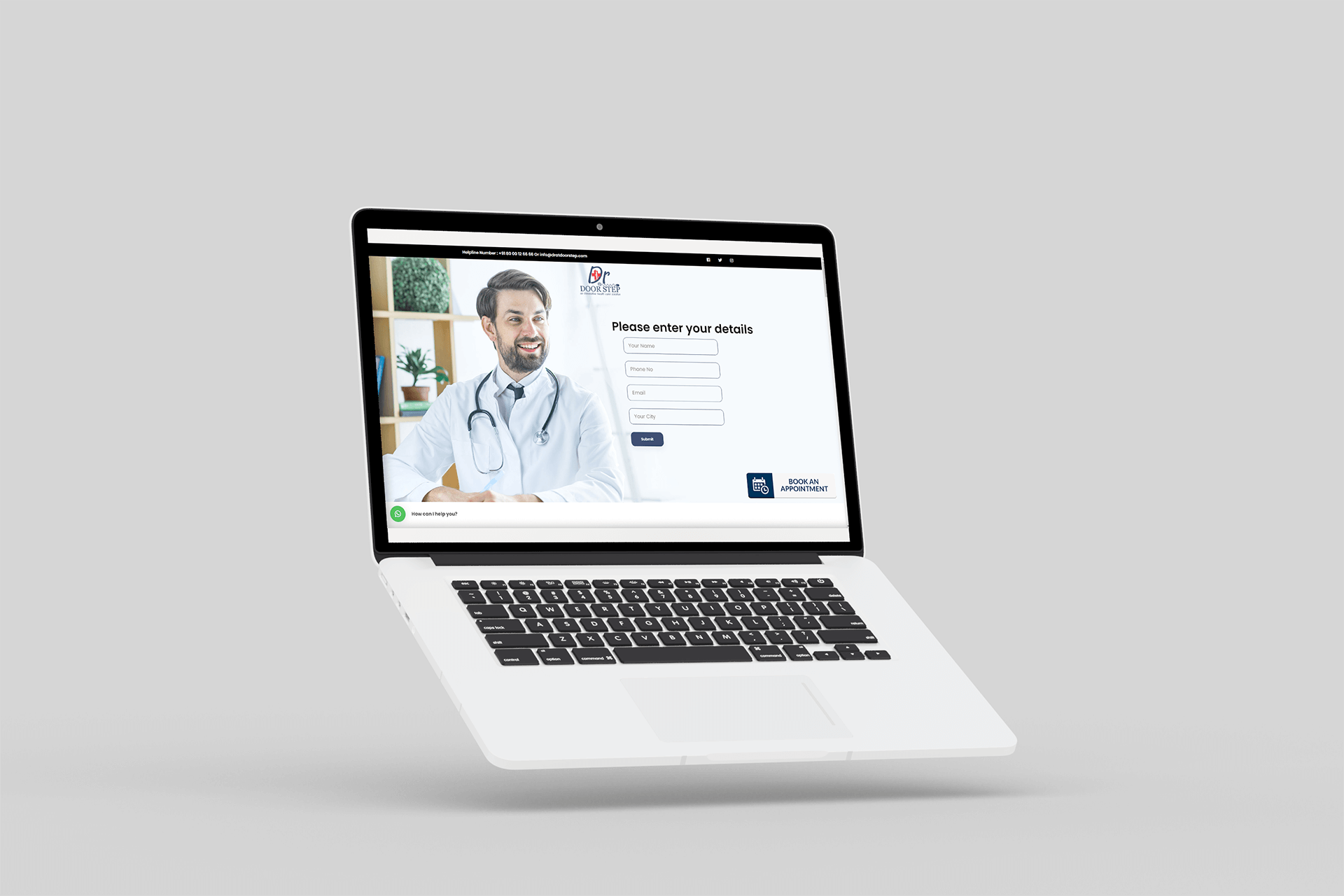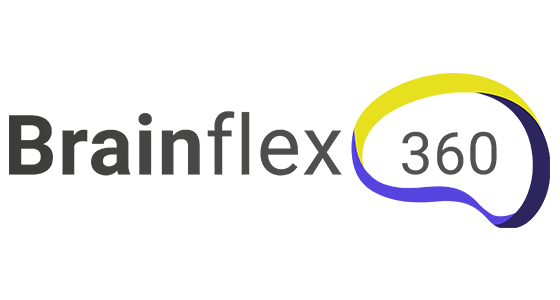 Brainflex 360
As a student, we have all gone through days when we have been fully prepared for an exam but still gave an underwhelming performance. Some of us never really found out the reason behind it but gladly, Brainflex360 did.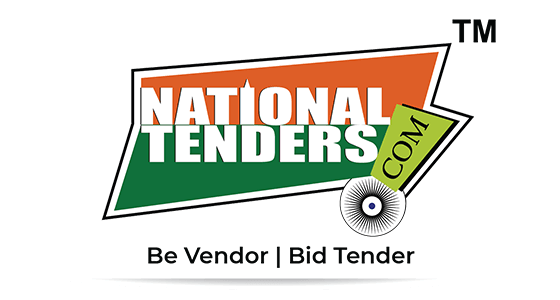 National Tenders
National Tenders is a brand under the parent company, Marvel Infocomm Pvt. Ltd, a DIPP-recognized startup. It deals with tender search, bidding information and submission.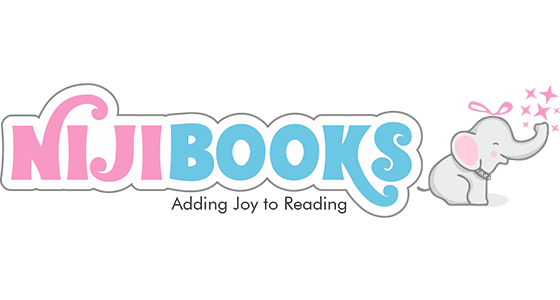 Niji Books
This process helped Niji Books and us to have a common alignment of understanding the branding process. Once the brand personality traits were identified we moved further in creating the visual imperatives.