Images convey more than just words!
Videos make a lasting impact in the minds of the viewers!
Videos have emerged as the most important marketing tool these days due to their significance in making an impact.Digital promotion has become the trend for product selling in modern times.Shoppers and potential shoppers like animated videos as they get to learn about the product or service that they intend to purchase.
And hence, a video must be produced after thorough analysis of new trends and latest technological tools.A lot of sales activities are being done on various social media platforms turning it into an ever evolving channel that has been gradually assimilated and embraced by marketing trends.
If you are really keen on taking advantage of the Animated Explainer Videos, you need tobe familiar with the latest trends in Animatedexplainer videos.
Let's get acquainted with these trends: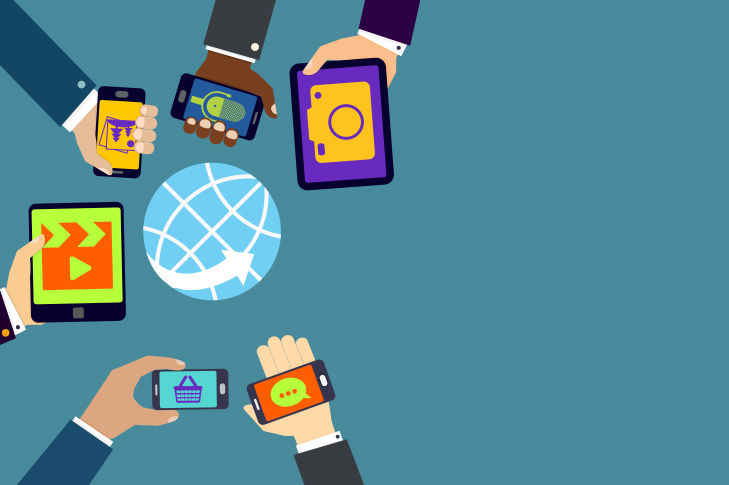 If you intend to create awesome animated explainer videos, you must know the right way of creating the right message that will affect your target audience. You need to know the right method of creating and distributing high-quality engaging video content that can attract the maximum possible number of potential customers.
As per the latest trend, around two-thirds of online users use hand-held devices. In this scenario, it becomes indispensible to make an animated video mobile responsive.You also need to make it short, crisp, to the point and apt so as to be able to convey the right message to the consumer else the consumer will walk away. Also try to include call-to-action buttons apart from taking good care of voice over, storytelling and aesthetics. These might be so interesting that every viewer likes these and gets tempted to share the videos with friends on social media or chat.
The LatestTrends in Explainer Videos for 2018:
1. The Power of Animated Explainer Videos:
There are a variety of explainer videos but animated explainer videos are known to be the most powerful ones and hence are highly recommended too for promoting a business.

2. Rising popularity of drone videos:

In the year 2018, more preference will be given to drone videos. Drones can capture stunning shots that add to the quality of the video and hence this trend is quite natural and obvious. So we will see more and more video production companies going for drone pilot certification and drone videos as their offerings too.

3. Increased camera resolution which is irrelevant for marketers:

These days 4K video productions has become a norm for video production companies. The good news is that the new digital cameras with better resolutions like 5K, 8K, and 18K have entered the market and provide better quality. But, marketers seem to be completely indifferent as it does not look relevant to them.

4. The ever increasing charm of Live streaming videos:

Live video streaming has caught the fancy of people in recent days and it's here to stay in the year 2018. Live video streaming is present everywhere ranging from social media channels to special streaming platforms. The trend is quite clear and we must take the cue.

5. Social media video is now an area of expertise:

Social media is one of the most important channels for video marketing. The success of explainer videos depends on social media a lot. Use of videos for marketing used to be a luxury once upon a time but now it's a necessity. If you want to succeed with explainer videos on social media, you need to be completely aware of all the platforms so as to be able to create unique videos for each and every social platform ranging from Facebook, to Instagram, YouTube, Snapchat etc.

6. Use of cloud for creating online Video walls:

Get the most out of the power of cloud subscriptions for projecting integrated video walls into a package that can also live video streaming. Initially video walls used to be usually placed in retail outlet locations, but in 2017 the businesses used the power of a cloud membership to project video walls for augmented sales. Several available IT tools are assisting businesses in hosting video walls withinseveral locations of the retailer.

7. You Tube will rule this year too:

You Tube has a monopoly when it comes to being the most popular video sharing platform. Every single year the number of users is increasing and the trend is here to not only stay but also grow manifolds. According to an estimate, more than 50% viewers of videos are females and this is definitely good news if your target audience are women. A prolific increase of 80% has been registered in the age group of 55 years and above since the year 2016. These viewers watch the videos on their handheld devices during prime time. The world is definitely changing to "Video First" mode and the reasons are obvious.

When it comes to choosing from the content based advertising and videos, the whooping majority i.e. 90 % prefers videos. Since YouTube video watchers watch the videos on their phones, their attention is more on the video as compared to those who watch TV, thereby enhancing the overall impact.
The Latest types of eye-popping animated videos: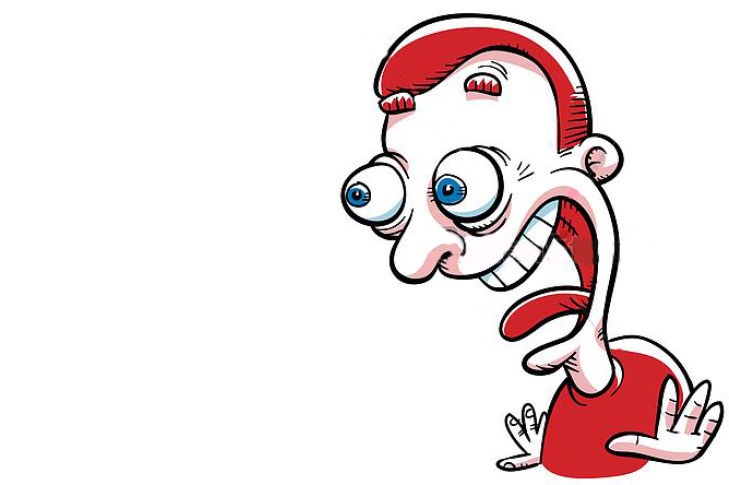 Now that we have discussed the trends that are going to take charge in the year 2018, it would be worth to know about some latest types of eye-catching animated videos that are going to be in trend.
Augmented Reality
YouTube is full of attention grabbing videos but you will notice the difference once you have a glimpse at the best animated explainer videos. Now that the Augmented Reality is completely developed, we can get the best experience of watching the best videos ever. Augmented reality is all about creating animated videos infused with the real world. This trend is definitely a big Yes in the year 2018.
Liquid Motion
A new trend named 'Liquid Motion' is being warmly welcomed by the marketers. The distinguishing features of such videos are presence of more artistic values rather than the simple ones only. Such videos are soothing to the eyes and also act as a major booster when it comes to expressing your purpose to your audience.
Illustrations
The upcoming fashions are working dedicatedly with illustration stills and these are transforming into the stimulations. Perfect timings of the frames and a powerful script are of utmost importance in order to achieve success. The challenge will be to get the perfect illustrations drawn as then only the perfect framing for all the stills will be of some essence.
A great challenge to the illustrator is to draw illustrations for each movement of the character because the animatronics just provide the perfect framing for all the still images created.

3D & 4D Animations
Watching characters in 3D gives a completely different and enhanced view of the characters and everybody loves to see 3D videos. Owing to the latest developments, the trend of 3D animation seems to work really well this year too. In fact the best explainer videos that are present online are mostly 3D or 4D.
If you have the notion that all these animations are only for virtual world, you need to change your perception right now. Animation is taking a new turn in the coming year.
If we talk about the Digital Marketing method of embedding animated explainer videos that are explaining products or services along with company newsletters, targeted customers email lists, case studies, brochures, websites will remain the same as it was last year.
The difference will be improved stories, enhanced creativity and location based targeting etc. and all these will endeavor to deliver the most desired results in terms of conversion.
The trend for Animated Explainer Videos looks alluring. It's time to get some of the most awesome videos produced by the experienced Animation Video company.
Stay tuned!